2021 Ford Mustang Mach-E First Look in Gurnee, IL

Pre-Production Models Shown
You've heard the buzz and now Gillespie Ford is ready to help you get even more excited about the 2021 Mustang Mach-E. Keep reading to learn a few of the key details we know so far and be sure to give us a call at 847-281-5507 for the latest information!
A Whole New Kind of Mustang
Imagine a vehicle that has the iconic performance and image of the Ford Mustang along with an innovative electric powertrain, plus enough passenger space for you to bring all your closest friends along for the ride. This vision is soon to be a reality with the 2021 Mustang Mach-E. It bears the Mustang name and logo on the front fascia, but it's a whole new kind of vehicle with initial reports showing a 300-mile RWD driving range1 from the electric powertrain. You'll also have the option to customize the Mach-E to meet your driving personality with available AWD and optional packages that will get your heart racing with a targeted 0-60 MPH time in the mid 3-second range1. You'll enjoy an incredible drive and peace of mind knowing that each trip behind the wheel results in zero emissions.
Intuitive Technology
Our first look at the interior of the 2021 Mach-E reveals technology features as modern as the powertrain underneath the frame. Keeping you connected to your vehicle and the world around you will be a 15.5-inch center stack touchscreen. It will feature the latest SYNC® infotainment system2, optimized with voice technology so that you can toggle through the included apps without lifting your hand off the steering wheel. Finding your destination will be easier than ever, thanks to cloud-based navigation and over-the-air updates. Ford wants the Mach-E to be completely in-tune with your personality, which is where the Drive Experience system will come into play. Set your preferred sound level, interior lighting, and more, then use the Phone As a Key to make sure your seat, mirrors, and instrument panel are exactly the way you like.
Stunning Design Inside and Out
Featuring a smooth exterior design and impressive interior space, the head-turning look of the Mustang Mach-E is undeniable. Its raised stance will provide you visibility and maneuverability during harsh weather, while the all-electric powertrain allows for smooth lines in the front fascia. It also provides the opportunity for an additional 4.8 cubic ft. of cargo space when you pop open the hood. On the inside you'll have seating for five and several configuration choices with the split-folding rear bench.
Ready to reserve your own Mach-E? Contact our team here at Gillespie Ford! We are eagerly counting down the days until the 2021 Ford Mustang Mach-E arrives in our showroom here in Gurnee, IL.
Contact Us Today and Reserve Your Mach-E! Coming Late 2020.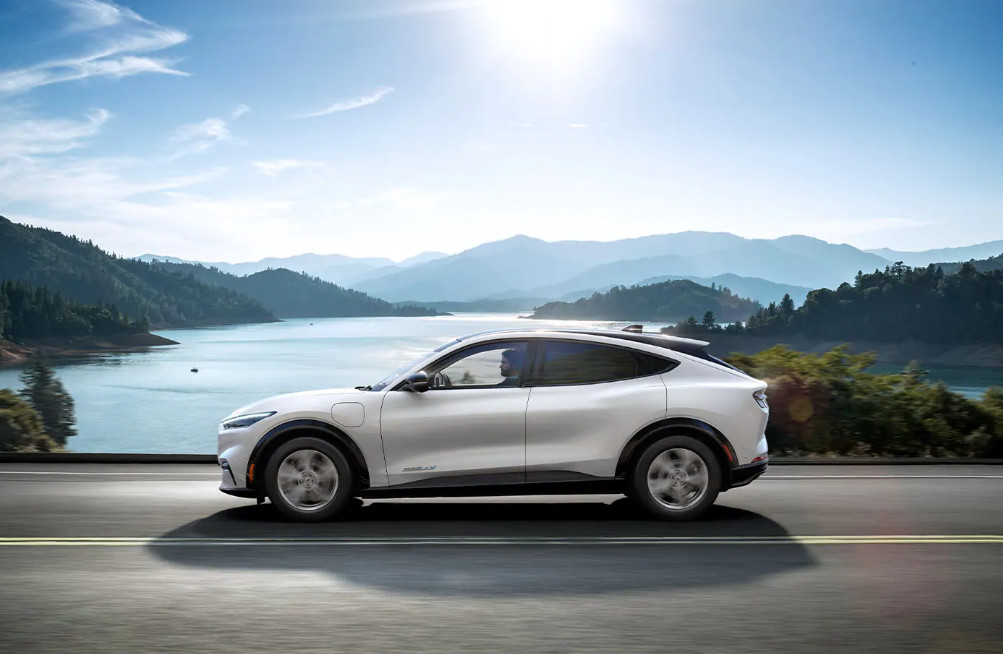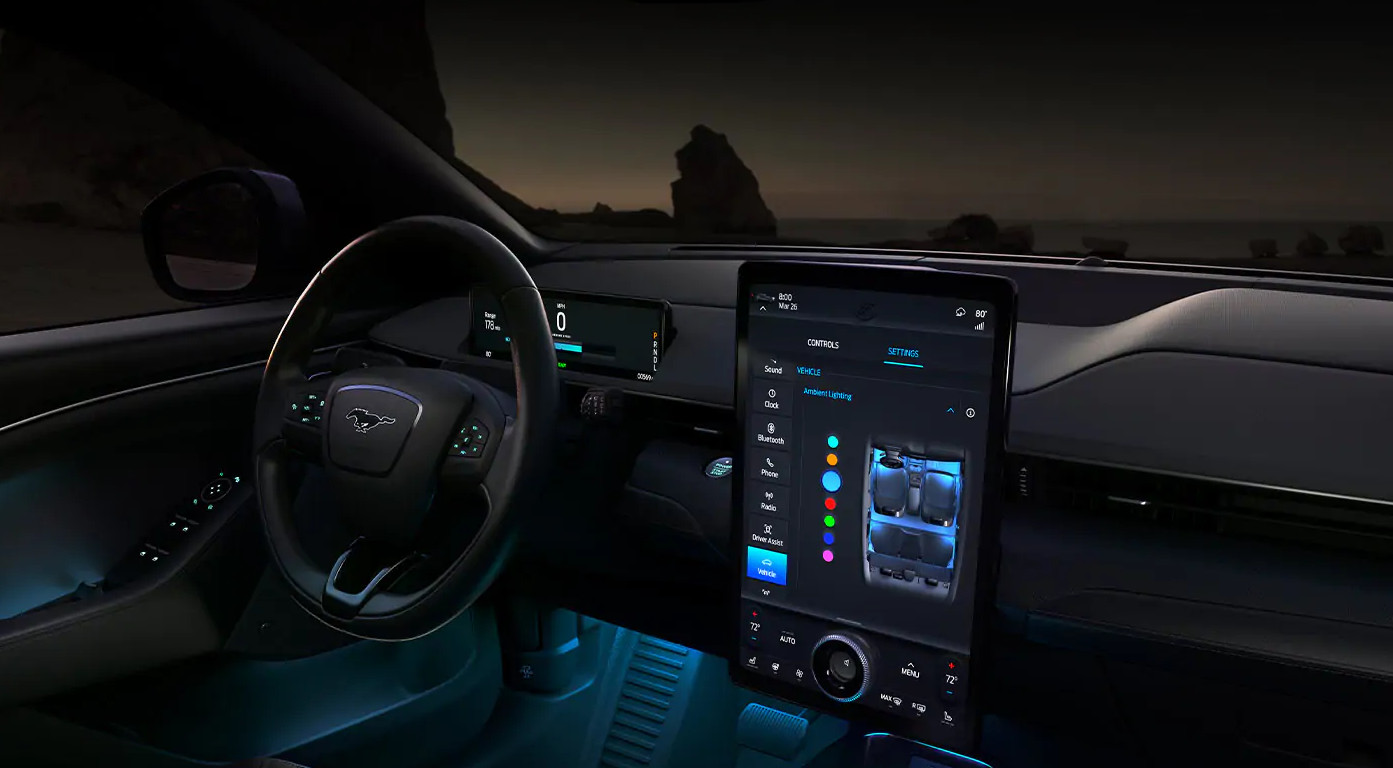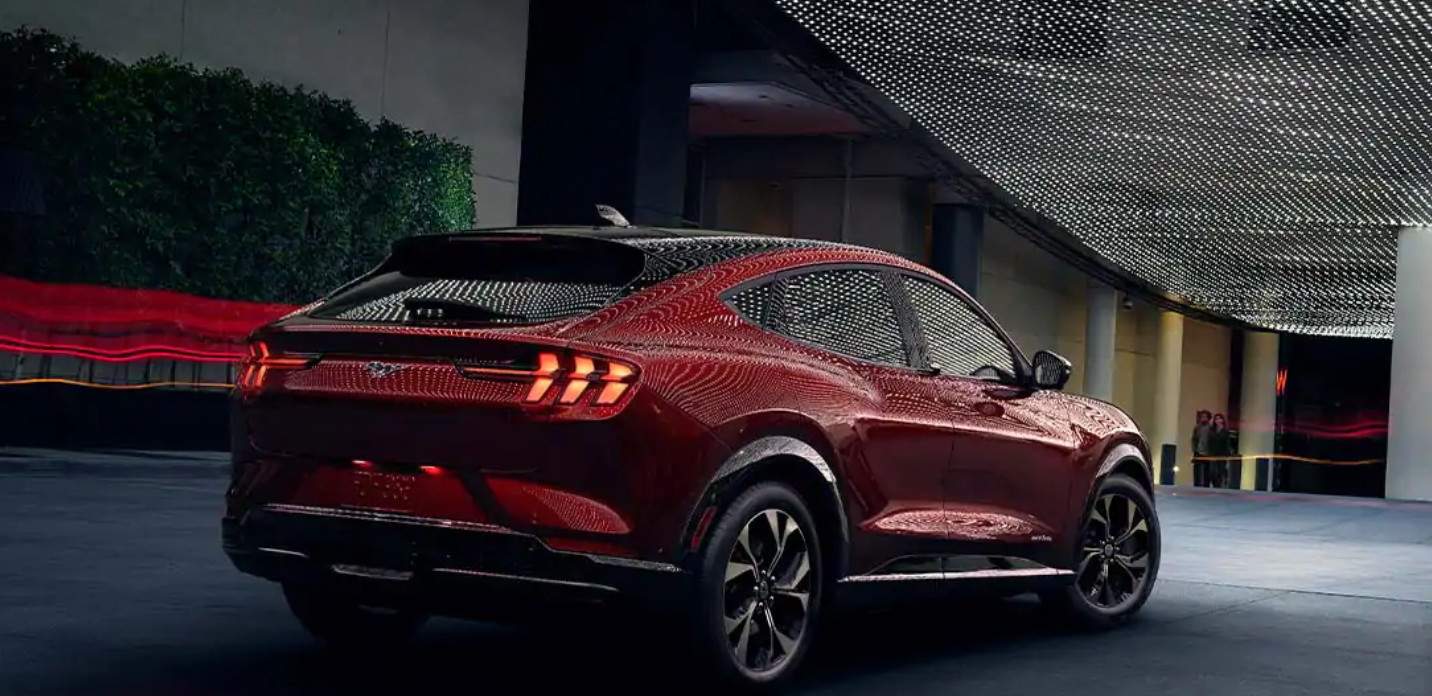 Testimonials
GOOGLE
5-28-2020
Excellent first car buying experience!
CARS
5-28-2020
good dealership
CARS
5-27-2020
Excellent customer service
CARS
5-26-2020
GOOGLE
5-25-2020
GOOGLE
5-24-2020
Clean facilty and good service
CARS
5-20-2020
GOOGLE
5-19-2020
Great experience! A
CARS
5-18-2020
Service on our Ford engine RV
CARS
5-15-2020
Great service and clean facility
CARS
5-15-2020
CARGURUS
5-15-2020
Return buyer
CARS
5-10-2020
Auto Purchase
CARS
5-10-2020
CARGURUS
5-6-2020
GOOGLE
5-4-2020
Super dealer
CARS
4-30-2020
Great Service
CARS
4-30-2020
GOOGLE
4-30-2020
I never felt like I was "being sold"!!
EDMUNDS
4-30-2020
great dealership
EDMUNDS
4-29-2020
Great Service
CARS
4-28-2020
GOOGLE
4-27-2020
Dealership Experience
EDMUNDS
4-25-2020
Service Manager comes through for me!
EDMUNDS
4-23-2020
Great service department
CARS
4-23-2020
GOOGLE
4-22-2020
Gillespie above the rest
EDMUNDS
4-21-2020
Great customer service, great facilities, good pri
CARS
4-21-2020
great service
CARS
4-20-2020
GOOGLE
4-13-2020
Great service!
CARS
4-6-2020
Excellent Service... Congenial personnel...
CARS
4-3-2020
Great service excellent staff
CARS
4-3-2020
Great service
CARS
4-3-2020
"Excellent Service !!!"
DEALERRATER
4-3-2020
New vehicle purchase
EDMUNDS
4-3-2020
Wonderful Day
CARS
4-2-2020
Great Service-
CARS
4-1-2020
What a day
EDMUNDS
4-1-2020
Total satisfaction
CARS
3-31-2020
Read More
*By completing the Reservation Process, you are not ordering or purchasing a vehicle. Participation in the Program does not guarantee you vehicle delivery.
1 Targeted Range, select models. Based on a full charge when configured with optional extended range battery and rear wheel drive. Actual range varies with conditions, such as external elements, driving behaviors, vehicle maintenance, and lithium-ion battery age. Final EPA-estimated ratings available in the 2020 calendar year.
2 Don't drive while distracted. Use voice-operated systems when possible; don't use handheld devices while driving. Some features may be locked out while the vehicle is in gear. Not all features are compatible with all phones.