Buy vs Lease near Antioch, IL

If you've been ready to upgrade your current ride but have been anxious to take the next step due to financial concerns, Gillespie Ford is here to help! We offer great financing and leasing plans, but we also realize that these payment avenues can be a bit intimidating at first glance. So, read on to learn more about each of them, and then stop in to see us! Our staff loves nothing more than helping people acquire the vehicle they've been dreaming of.
How Does Leasing Work?
If you're wary of making a longer-term financial commitment or just like the idea of being able to drive a different vehicle every few years, leasing may be the route for you! When you lease a car from us, you'll basically be borrowing it instead of purchasing it. This means that instead of being on the hook for the full sticker price, you'll only need to pay for the amount that the vehicle depreciates in value while you have it. We'll arrive at your monthly payment by calculating how long your lease is — typically three years or so — and what mileage limit you're comfortable with. Then, when your term is up, you can just bring the car back to us, sign up for a new lease, and leave our lot in a brand-new model! Or, simply hand the keys over and head home with no questions asked.
Financing
If you have your eye on a set of wheels that you know is meant for you, the smart move might be to purchase it with one of our affordable financing plans! This is a great option for buyers on a budget, because we'll divide up the total sticker price into manageable monthly payments. Typically, these will be backed by a loan, which is where the helpful employees of our Finance Department will begin doing the legwork to find you a great plan with one of our trusted local lenders. If you're curious about this process, we'll be more than happy to discuss it with you. Or, if you're familiar with how it works, you can get a head start under the "Finance" tab of our website. That's where you'll find helpful resources like a Finance Application and a form to get pre-approved!
Fantastic Fords
Now that these logistics are out of the way, let's have some fun and start your search for the car you've been waiting for. As you'll see when you click on either the "New" or "Used" tab, we have tons of options at your disposal. The Ford Edge is a great choice if you're looking for a balance of performance and capability — it's a lively crossover SUV that boasts a muscular powertrain, extensive safety systems, and plenty of cargo room. If a sedan is more your style, check out the Ford Fusion! Between its excellent fuel efficiency, comfortable cabin, and entertainment features, it makes for an ideal commuter car. Or, start your search by browsing our full inventory. We have no doubt you'll find a set of wheels you'll love.
Don't be overwhelmed when contemplating whether to buy vs lease near Antioch, IL! At Gillespie Ford, we'll have your back no matter which you choose. If you have any questions, please don't hesitate to contact us!
Sales Hours
847-281-5507
| | |
| --- | --- |
| Monday | 9:00 am - 9:00 pm |
| Tuesday | 9:00 am - 9:00 pm |
| Wednesday | 9:00 am - 9:00 pm |
| Thursday | 9:00 am - 9:00 pm |
| Friday | 9:00 am - 9:00 pm |
| Saturday | 9:00 am - 6:00 pm |
| Sunday | Closed |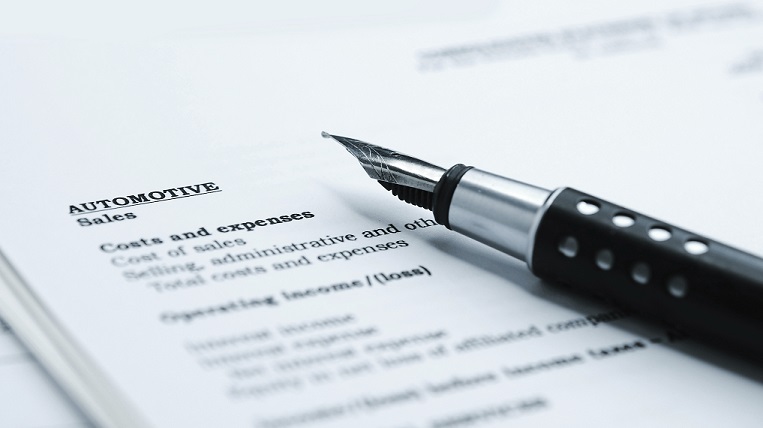 Testimonials
Great service, friendly personnel
CARS
8-8-2020
Easy, efficient service
CARS
8-7-2020
Great Service!
CARS
8-7-2020
Great service. Cognizant of necessary sanitation.
CARS
8-7-2020
GOOGLE
8-7-2020
GOOGLE
8-5-2020
GOOGLE
8-5-2020
GOOGLE
8-4-2020
Great Service
CARS
8-4-2020
greta service
CARS
8-4-2020
great service
CARS
8-3-2020
excellent
CARS
8-3-2020
Service for my vehicles is prompt and efficient.
CARS
8-2-2020
"All of my vehicles are serviced promptly and efficiently."
DEALERRATER
8-2-2020
Busy but they get it done
CARS
7-30-2020
Another Great Experience
CARS
7-30-2020
GOOGLE
7-30-2020
GOOGLE
7-29-2020
Service
CARS
7-29-2020
short waiting time
CARS
7-27-2020
Buying expirience
CARS
7-26-2020
Great Service, friendly sales people
CARS
7-24-2020
Service very slow
CARS
7-23-2020
great place to bring your car
CARS
7-23-2020
Honest Service
CARS
7-15-2020
Great place for an oil change
CARS
7-14-2020
great service
CARS
7-14-2020
Great Dealership
CARS
7-13-2020
Great service clean facilities
CARS
7-13-2020
Very efficient
CARS
7-7-2020
GOOGLE
7-7-2020
GOOGLE
7-4-2020
good service during buy poor service after buy
CARS
7-2-2020
Great sales associate
CARS
6-29-2020
Great service
CARS
6-29-2020
GOOGLE
6-26-2020
mama Shake
CARS
6-26-2020
employees. Family customer care
CARS
6-23-2020
Read More